If you are shopping for a Cadillac in Flint, Lansing, Grand Rapids, or anywhere else in Michigan, don't spend a single dollar until you visit
Young's Cadillac in Owosso.
If you are still looking for reasons to buy your next Cadillac from Young's Cadillac in Owosso, this is where the tide turns. We're not saying that the friendly folks over at the dealers down the street don't care about their customers, we just want to point out that Young Cadillac ensures peace of mind for their customers for more time/miles than any other luxury car. Let us explain.
When you buy a new Cadillac at Young's in Owosso, you get the peace of mind of knowing that you're covered for 6 years or 70,000 miles (for 2013 and newer models) thanks to Cadillac's Powertrain Warranty. In addition, the 4-year or 50,000 mile bumper-to-bumper warranty covers repairs on your entire vehicle, including parts and labor, to correct problems in materials or workmanship.
We are family owned, and operated. When you Shop at Young's in Owosso for your next Cadillac, you are buying both a new Cadillac and a dealership for life. We have a state of the art service center and body shop. For those of you looking for the Cadillac service experience, the Cadillac Sales experience, and the Cadillac of car dealerships, look no further than Young's Cadillac in Owosso.
Still unsure of where to buy your next Cadillac? Consider our 700+ 5 STAR Cadillac Salesand Service reviews.
If you are looking for your next Cadillac, take a look at our specials, or our current inventory of new Cadillacs in stock.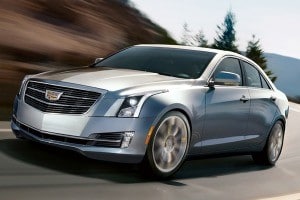 Whether it's the 2015 Cadillac ATS Coupe, or the Cadillac ATS Sedan, shopping at Young Cadillac in Owosso will find the Vehicle tailored to you like a fine suit. With every component designed to thrill. From glistening sheet metal and precise engineering to exceptional handling and intuitive next-generation technology, ATS stokes the passion of the real driver. So sit back and put the pedal to the metal, because the ATS was born to go.
Consider the 2015 Cadillac CTS if you're looking for best-in-class balance between luxury, style, power, technology, and handling.

 Take a look at the 2015 Cadillac XTS a tribute to enticing comfort, spacious design, performance with a tenacious purpose and intuitive technology. It exudes the indulgent feeling of a limousine - so much so, you'd expect it to include a chauffeur. Then again - why let a chauffeur have all the fun?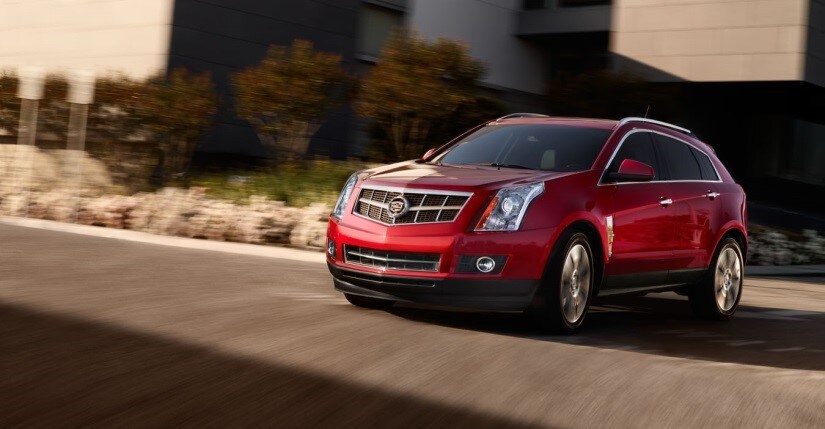 Do you have a need for more space and seating without sacrificing style or safety? The 2015 Cadillac SRX should be first on your list. Elegance and purpose travel well together. Is climate control and heated seating most important to you? What about a powered lift gate or blind zone alerts? Why choose between the three, when your new 2015 Cadillac SRX contains all of the above.

 A vehicle fit for the president of the United States? Surely, you are looking at the 2015 Cadillac Escalade. Additionally, the 2015 Cadillac Escalade ESV broadens the Escalade's appeal by offering the absolute maximum in passenger room and cargo space.2015 Cadillac Escalade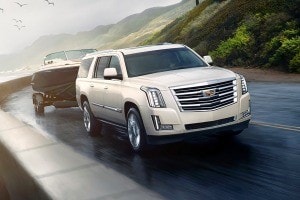 Whether it's the Cadillac CUE user entertainment system, considered the "benchmark for the rest of the automotive industry" by Popular Mechanics magazine, or the V Series' performance, Young Cadillac in Owosso will go the distance to help you find your next Cadillac.
It's time to make an executive decision. If you don't see what you're looking for, Call us Today! We will find you the perfect New Cadillac to fit your unique needs.
Young's Cadillac in Owosso brings the luxury Cadillac Experience right to you! Shopping anywhere else in Michigan? We offer complimentary Cadillac White Glove Delivery service.
Young Cadillac in Owosso is worth the drive, the only thing better than getting exactly what you want, is having it delivered to your door step.