A
Great Selection of Cadillacs

for

Owosso, Lansing, and Flint, MI

Residents.




A Cadillac Dealer, Lansing, MI and surrounding residents can turn to for phenomenal selection and service is Young Chevrolet Cadillac Buick GMC. When it's time to car shop, we're the place to stop! Our showroom features some of the finest vehicles Flint, Owosso and Lansing drivers can see. We're proud to offer the Cadillac brand, which has stood for performance, power, technology, and style since its inception. More than a century in the making, the Cadillac is an automobile with a remarkable history and reputation.

Browse our selection of Cadillac vehicles here!

Cadillac has long been a pioneer in the auto industry. Harnessing the latest advances, manufacturers were the first to build Cadillacs with electric self-starting engines. Today's vehicles offer features that truly make driving a pleasure. When it comes to comfort, quality and luxury, Cadillac owners have it all behind the wheel. Stop by our Cadillac dealership and see why Cadillac is among America's best-loved brands, boasting the second oldest make worldwide, behind Buick. While you're in the showroom, check our selection of those, as well. Young Chevrolet Cadillac Buick GMC of Owosso, MI has an array of quality vehicles we can't wait to show you! Our experience and enthusiasm make us the dealers you'll be pleased to do business with. Drop in today and allow us to demonstrate our customer-focused, can-do attitude.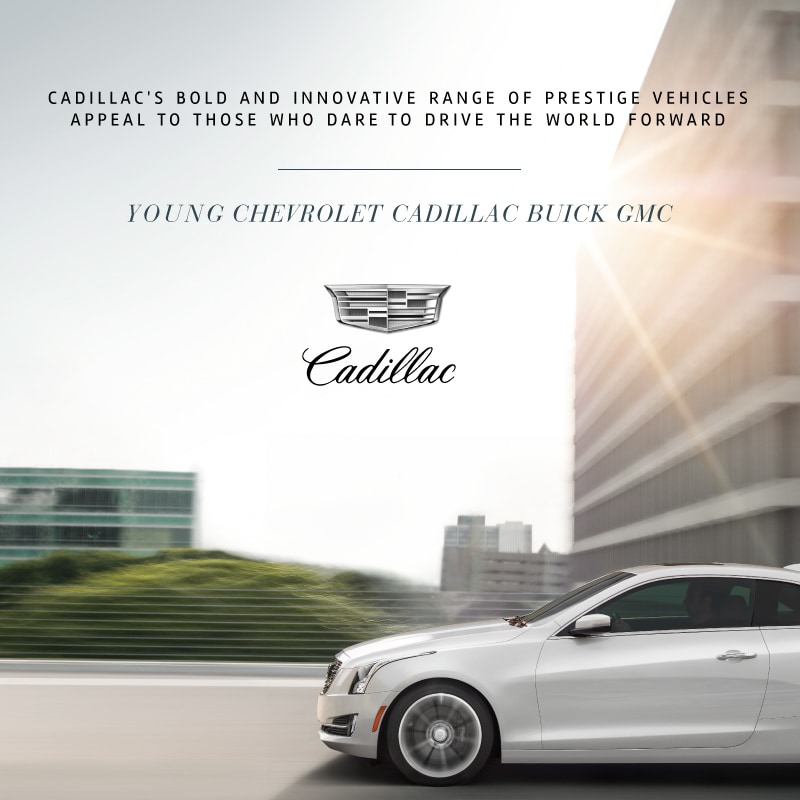 Whether you're a first-time car buyer on a budget or a seasoned car owner with a brand in mind, we look forward to showing you a make and model that will meet your needs. We're the Cadillac Dealer, Lansing, MI drivers depend on.